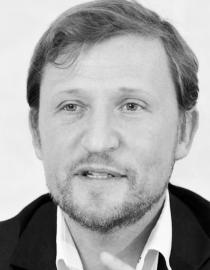 Producer
Patrick Quinet founded Artémis Média at a time when the Belgian movie industry was limited to only a handful of prominent filmmakers, such as Marion Hänsel and Benoît Lamy, all of whom had set up their own production companies.
Quinet's meeting with Rémy Belvaux and Frédéric Fonteyne led him to discover genuine auteur filmmakers with great talent and sensitivity, inspiring him to devote himself exclusively to film production, and founded Artémis Productions.
Since 2001, Quinet has also served as president of the Union des Producteurs de Films Francophones (UPFF, Union of French-Language Producers). In this capacity, he worked in close collaboration with the Belgian Minister for Finance, Didier Reynders, on the creation of a Belgian tax shelter incentive, resulting in a program law that was enacted in 2003.
Thanks to Artémis Productions' collaboration with Hubert Gendebien, who founded the company Taxshelter.be in 2004, the production company offers Belgian businesses the opportunity to invest in national film productions.
In 2009, Hubert Gendebien, who had previously worked with around fifteen production companies, decided to join forces with Artémis Productions as his sole partner.
Involvement in companies